New Legislation Sets a High Bar for Civil Covid-19 Related Lawsuits Against Businesses and Health Care Providers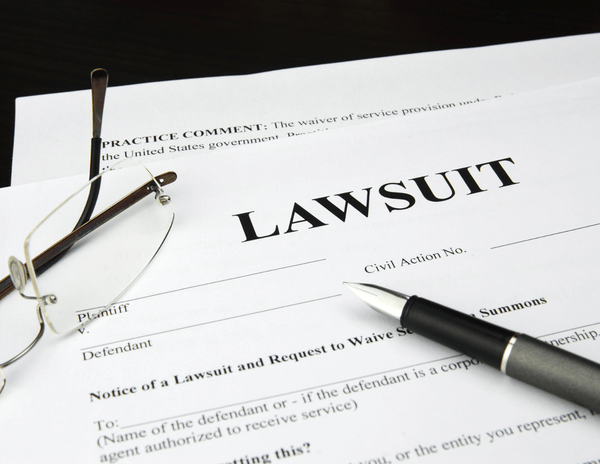 By Johanna Sheehe, Esq.
On March 29, 2021, Governor DeSantis signed a sweeping COVID-19 liability shield into law, thus creating significant hurdles for any plaintiff seeking to bring a COVID-19 related lawsuit in the State of Florida.  The new Florida Statute, sections 768.38 and 768.381, seeks to encourage and bolster the State's economic recovery as the pandemic continues by setting forth "heightened legal protections against liability as a result of the COVID-19 pandemic" and discouraging lawsuits against businesses and other entities for all but the most egregious claims.  Key features of the new law include providing business owners and health care providers with immunity from basic negligence claims, and shortening the typical four-year statute of limitations for a tort claim to one-year.  Additionally, the law sets forth separate pleading requirements for lawsuits brought against "a natural person, a business entity, an educational institution, a governmental entity or a religious institution" versus a "healthcare provider."  The statute dramatically changes how Courts will evaluate, and parties litigate, COVID-19 lawsuits and will likely significantly curb civil litigation related to the virus.
Claims Against Non-Health Care Providers
 A plaintiff pursuing a COVID-19 related claim against a person, business or government entity, or educational or religious institution must satisfy a two-prong test set forth by Section 768.38.  (Claims against health care providers are subject to different standards, set forth infra.)   The first prong is a basic pleading requirement.  To satisfy this prong, a plaintiff must (1) plead with particularity, and (2) submit to the Court a supporting affidavit from a physician licensed in Florida opining that plaintiff's Covid-19 injuries or death "occurred as a result of defendant's acts or omissions."   The Court is required to dismiss any complaint that fails to satisfy either element without prejudice.
Moving to the second prong, the Court must determine, as a matter of law, whether defendant made "a good faith effort to substantially comply" with governmental standards or guidance at the time the cause of action accrued.  Notably, this is plaintiff's burden.  The defendant will enjoy immunity if the Court determines that it made the requisite "good faith effort."  If not, the plaintiff can proceed with suit, but must prove by "clear and convincing evidence" that defendant acted with "at least gross negligence" to succeed.
Claims Against Health Care Providers
Claims against health care providers are addressed in section 768.381, and recognize the legislature's intent to protect health care providers from civil liability related to the diagnosis, treatment, or transmission of COVID-19.  Similar to an action against other business entities, a plaintiff who sues a health care provider must pled with particularity, or be subject to dismissal.  Of note, the legislature did not include the language "without prejudice," as it did in section 768.38, leaving this an issue for resolution with the Courts.
Complaints against health care providers do not require a supporting affidavit from a physician affirming plaintiff's alleged injuries.  Nonetheless, a plaintiff must satisfy a heavy burden to prevail on a COVID-19 related claim against a health care provider.  Specifically, a plaintiff must "prove by the greater weight of the evidence that the health care provider was grossly negligent or engaged in intentional misconduct."  However, if the health care provider "proves by the greater weight of the evidence the existence of an affirmative defense," the healthcare provider "has no liability for that claim."  The statute enumerates five (5) non-exclusive affirmative defenses involving "substantial compliance" with government-issued health standards.
Implementation and Application
The practicalities of how the Court will exercise its gatekeeping role are unclear.  For example, the law does not articulate how the Court will determine whether a business defendant made a "good faith effort" and whether the Court will be required to conduct an evidentiary hearing.  The only guidance is contained in Section 768.38(3)(c)(a) which provides that "admissible evidence is limited to evidence tending to demonstrate whether the defendant made such a good faith effort."  Although these initial determinations might be more time consuming than the typical motion to dismiss proceedings, they will likely resolve litigation at an early stage and perhaps facilitate early mediation.
The law's focus on "good faith" and substantial governmental compliance reflects intent to provide relief to businesses and health care providers who have been doing their best to navigate an unprecedented health crisis.  Indeed, the language of the statute could help businesses and health care providers avoid, or at least limit, costly litigation.  Regardless, the hurdles of successfully prosecuting COVID-19 related claims will likely ensure that only the most grievous examples of "gross negligence" are brought to the courthouse.